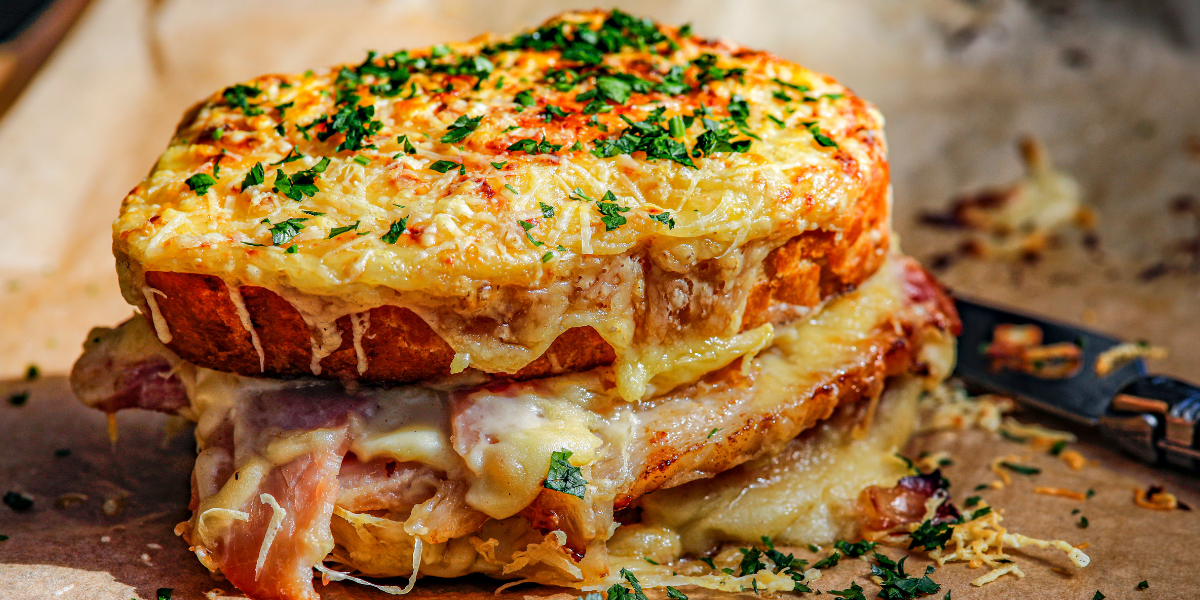 Sandwiches have long been a beloved comfort food, providing a convenient and satisfying way to enjoy diverse flavours and ingredients. But these sandwiches we've discovered are far from ordinary; they are culinary masterpieces that reflect their respective regions' unique cultures and traditions.
Join us as we take a bite out of the iconic sandwiches worldwide. Let's look at the 6 delicious sandwiches you should try from across the globe.
Croque Monsieur (France)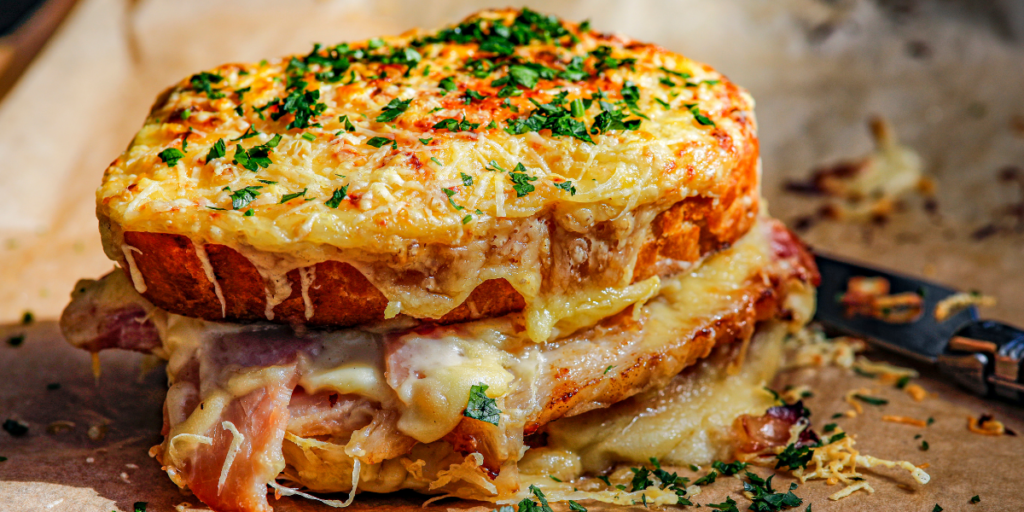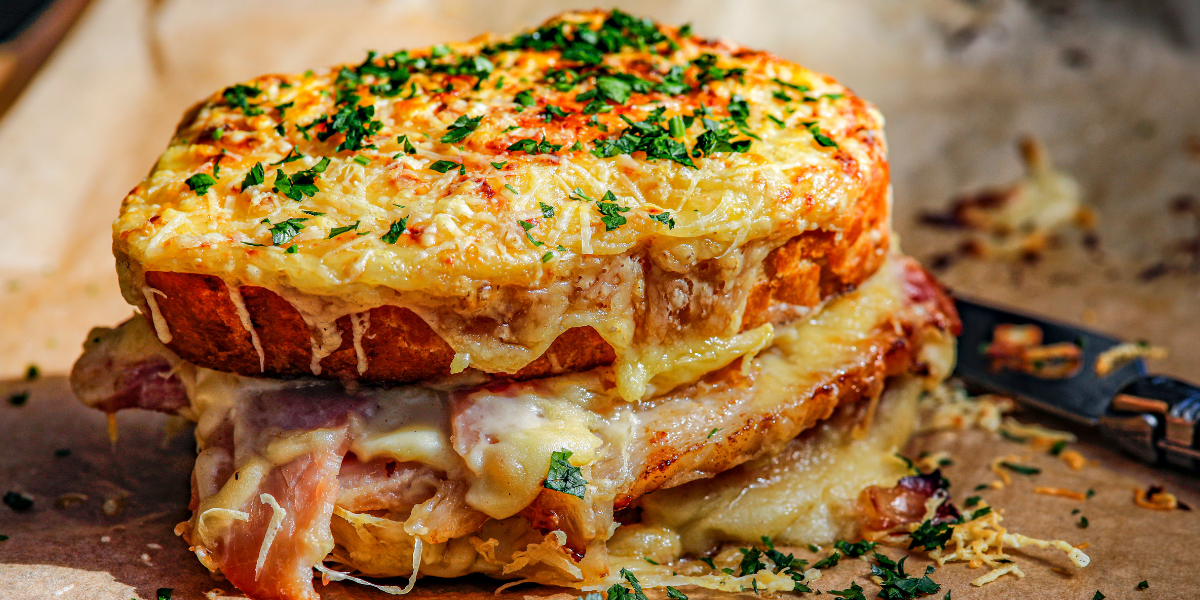 This classic French creation takes the art of sandwich-making to new heights, elevating a simple Ham and Cheese combination to an extraordinary culinary experience. Its preparation starts with thick slices of crusty bread, typically brioche, generously slathered with creamy béchamel sauce. Nestled between these velvety layers of sauce are layers of thinly sliced Ham, typically jambon, and nutty Parmesan that melts into a gooey, savoury symphony when grilled or baked. It is a true culinary delight that will transport you to the quaint cafes of Paris with each scrumptious bite.
Bánh mì (Vietnam)
Bánh mì, a Vietnamese sandwich, is a tantalizing fusion of French and Vietnamese culinary traditions. At its core, a Bánh mì consists of a crusty baguette, a remnant of French colonial influence, which provides the perfect vehicle for an explosion of flavours. The baguette is typically filled with an array of savoury ingredients, such as meats like Pork, Chicken, or beef. These meats are often accompanied by an assortment of fresh and pickled vegetables, such as cucumbers, carrots, daikon radish, and cilantro, adding a delightful crunch and tangy kick to each bite. Bánh mì is a true embodiment of Vietnamese cuisine, balancing the harmony of flavours, all in one package.
Cubano (Cuba)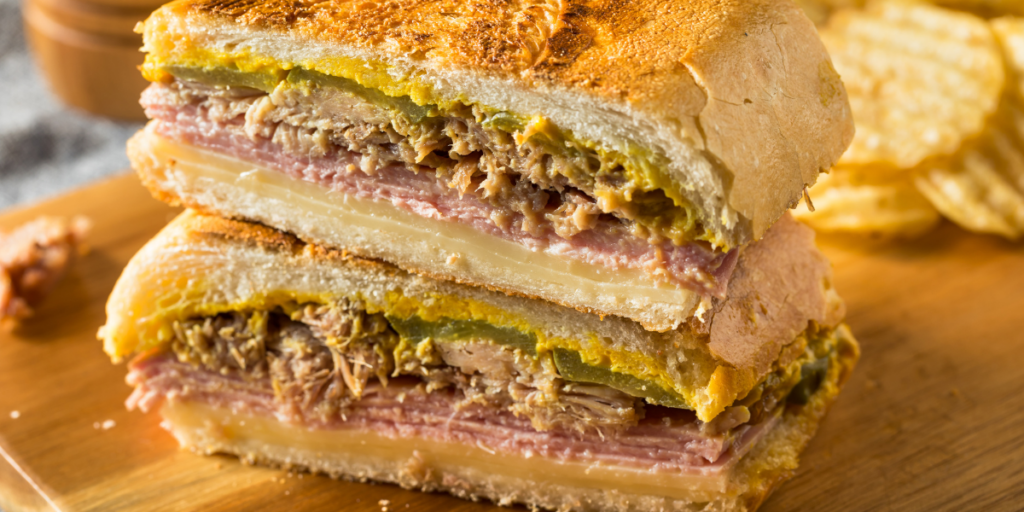 Hailing from the vibrant island of Cuba, the Cubano sandwich has earned its place as a beloved culinary gem known for its bold flavours and irresistible combination of ingredients. At the heart of the Cubano sandwich lies Pork, accompanied by thinly sliced Ham. Then a generous layer of Cheese blankets the fillings, melting and binding the components together. Completing this tantalizing ensemble is a slathering of yellow mustard, which adds a zesty and tangy dimension to the sandwich. What sets the Cubano apart is its unique preparation method. The sandwich is typically pressed and grilled, allowing the flavours to meld together and creating a satisfying crunch.
Smørrebrød (Denmark)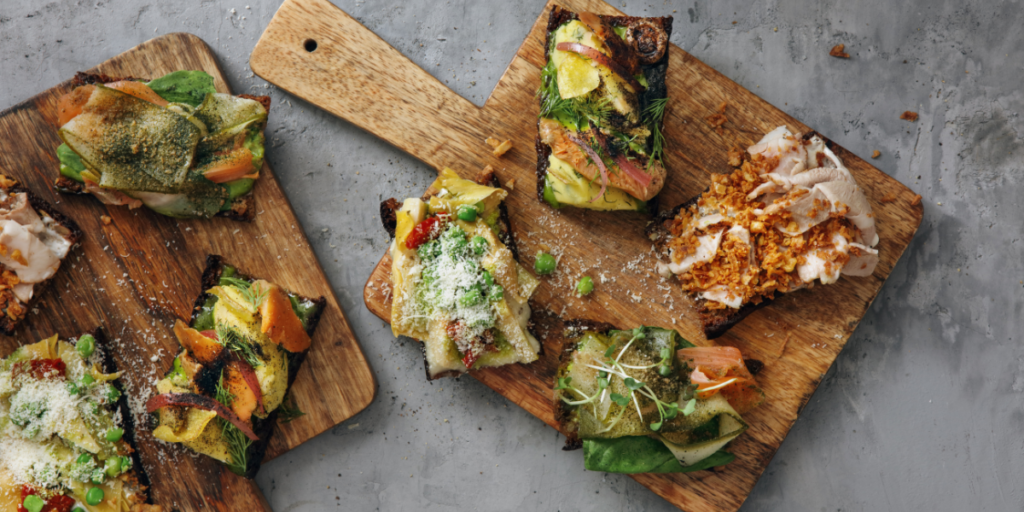 Smørrebrød, which translates to "buttered bread," is an open-faced sandwich that serves as a canvas for an array of fresh and flavorful toppings. Smørrebrød starts with a slice of dense, rye bread that is generously spread with creamy butter. The toppings range from pickled herring, Smoked Salmon, Ham Slices or Beef to tangy Cheeses such as Parmesan Cheese, crisp vegetables, and aromatic herbs. Smørrebrød is not just a sandwich; it is a cultural tradition in Denmark. It is often enjoyed as a light lunch or served as part of a festive gathering.
Muffuletta (United States)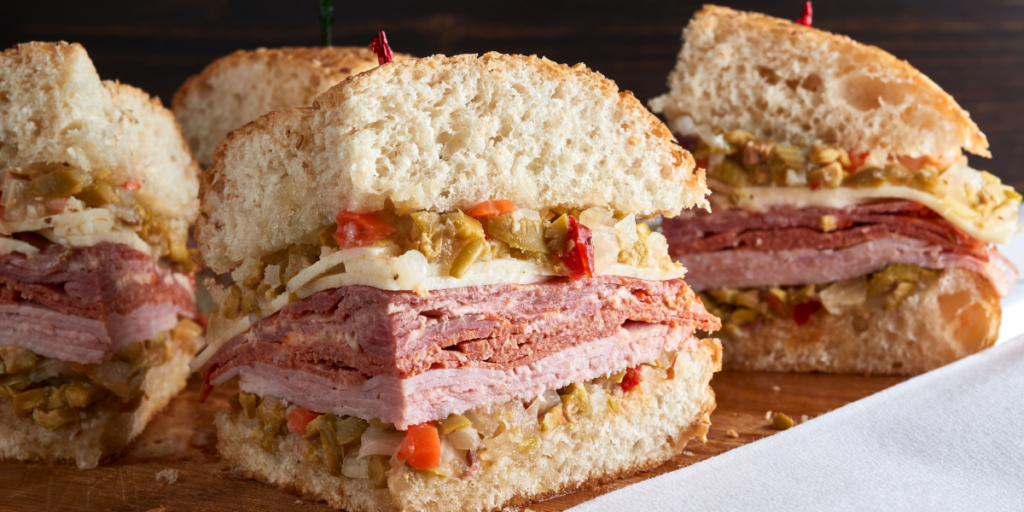 Hailing from the vibrant city of New Orleans, the Muffuletta is a sandwich that embodies the cultural tapestry of America. The Muffuletta features a round Sicilian sesame bread loaf, known as muffuletta bread. It has flavourful Italian Deli Meats, such as Salami, Ham & Capicola. The Muffuletta is meant to be shared, often served as a whole round sandwich that can easily feed a group. It is a staple at picnics, parties, and gatherings. With each bite of the Muffuletta, you'll experience a delightful harmony of textures and tastes.
Tramezzino (Italy)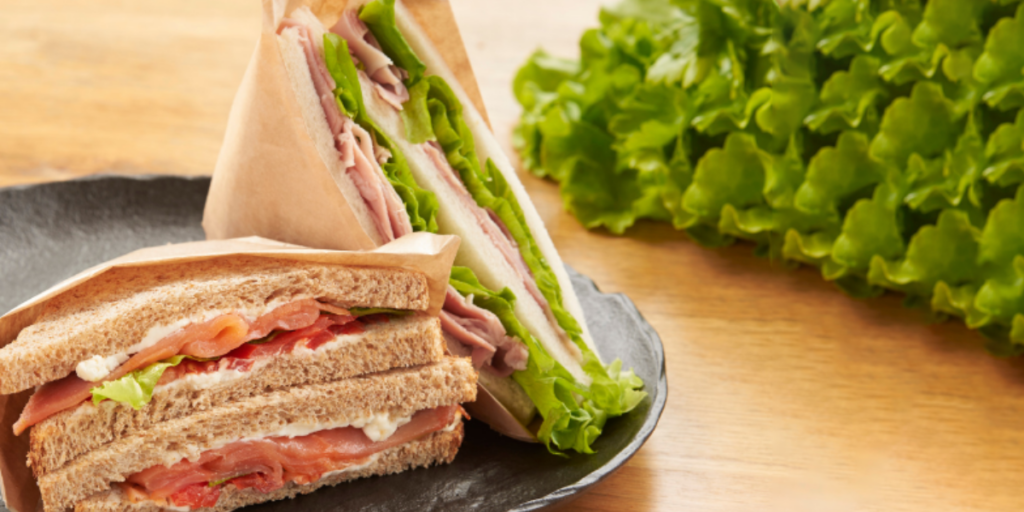 Originating from the vibrant streets of Venice, this triangular-shaped sandwich is a popular snack enjoyed throughout Italy. The Tramezzino is made with soft, crustless bread that is typically lightly toasted. Traditional fillings include delicate slices of Prosciutto, creamy mozzarella, tangy tomatoes, peppery arugula, and zesty mayonnaise. However, the options are limitless, and you'll find an array of creative combinations to suit every palate. Whether enjoyed as a light lunch, a snack, or a party appetizer, the Tramezzino embodies the essence of Italian cuisine with its focus on quality ingredients and harmonious flavours.
Exploring different cultures through food is an exciting and mouthwatering adventure. The world is filled with a diverse range of sandwiches, each with its own unique flavours and ingredients that tell a story about its origin. From the hearty and savoury Cubano sandwich of Cuba to the tasty Muffuletta from the USA, these 6 delicious sandwiches showcased the culinary wonders of various countries. Tell us your favourite sandwich in the comment below.